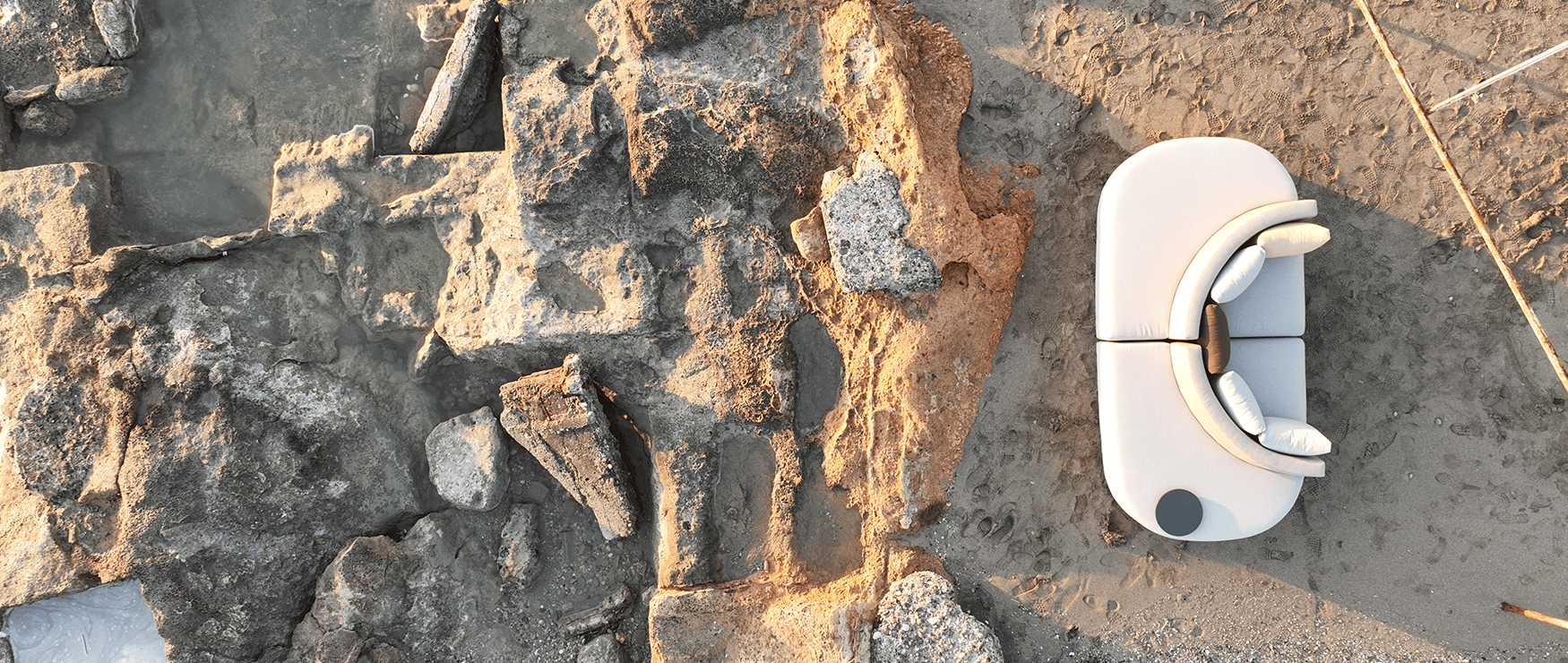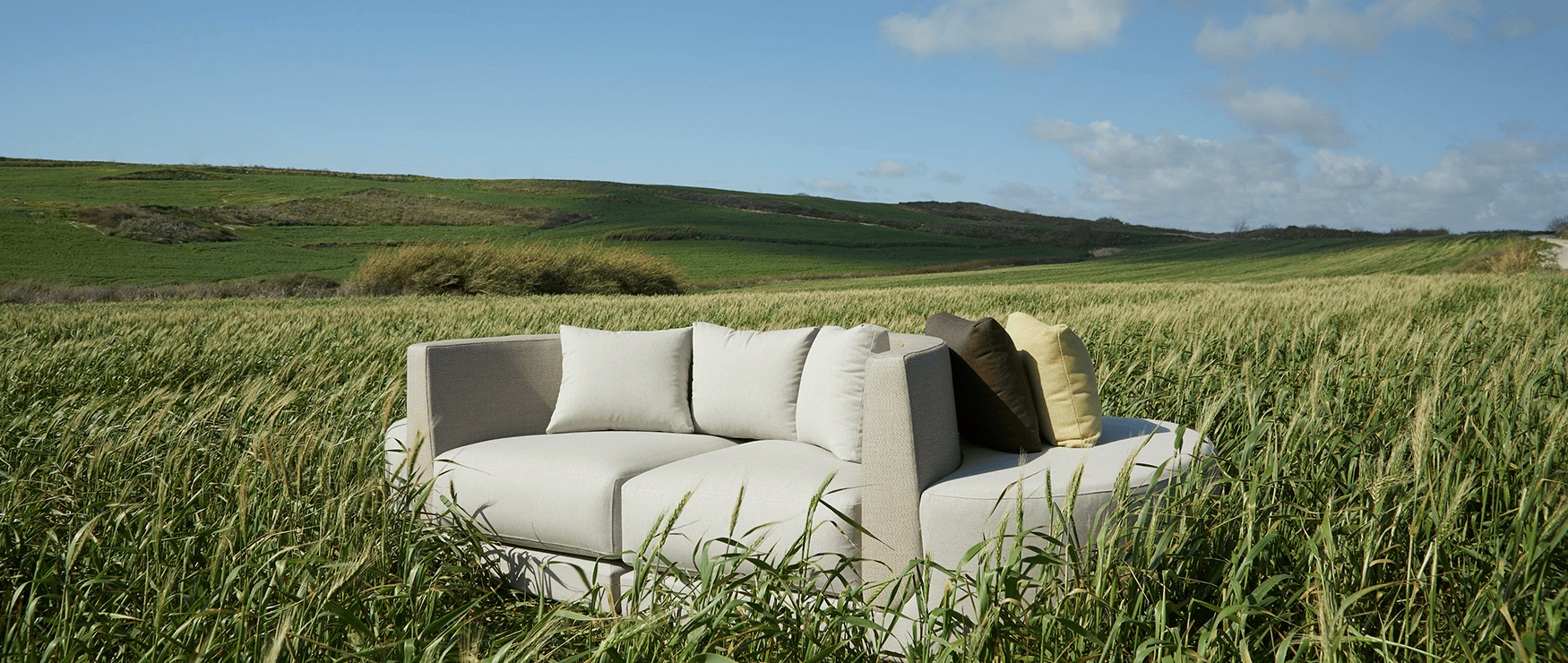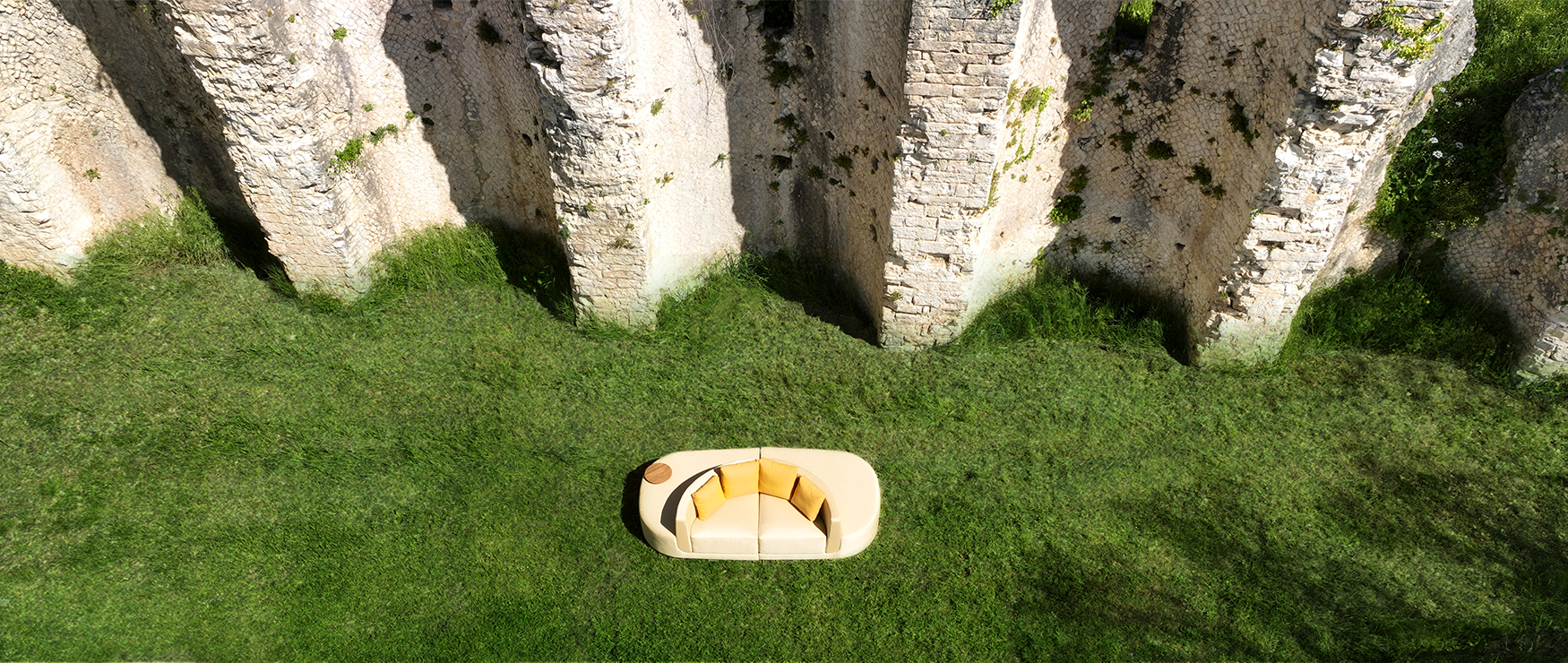 ADA
An island of well-being that reinterprets life outdoors.

ADA is a sofa with generous proportions that offers a 360 ° view.
Like an island in the open sea, it offers different bends and views and invites new and relaxed ways of use.
It is an oasis, a flying carpet, a platform to be experienced based on the feeling of the moment.
A place where you can rest, play with your children, work, have time to yourself, or share with others.
It offers the softness and embrace of the cocoon-effect cushions, but also the possibility of having more sustained support while you eat, meditate, sunbathe or simply chat.
Its soft shapes enhance the tactile and expressive qualities of the fabrics.
It is an immediately understandable product that fits with character into any type of environment, public or private.